Hey there, small biz heroes! 🚀
Ever felt the struggle of wearing all the hats in your business, especially the one labelled "copywriter"? I get it – marketing can be daunting, especially when you're on a tight budget or don't have a lot of writing experience.
Thankfully, there's a secret weapon in the digital arsenal that's making waves: AI copywriting tools like ChatGPT. Today, I'll walk you through why it's not just for the tech wizards but for YOU, the everyday entrepreneur.
Imagine a world where you can tackle copywriting without breaking a sweat or the bank. As a small business owner, you're the heart and soul of your brand, and communicating that effectively is crucial.
So fear not, my friend we're going to look at how AI copywriting tools can lend you a helping hand in achieving this and the best part? You don't need a Ph.D. in tech to get started!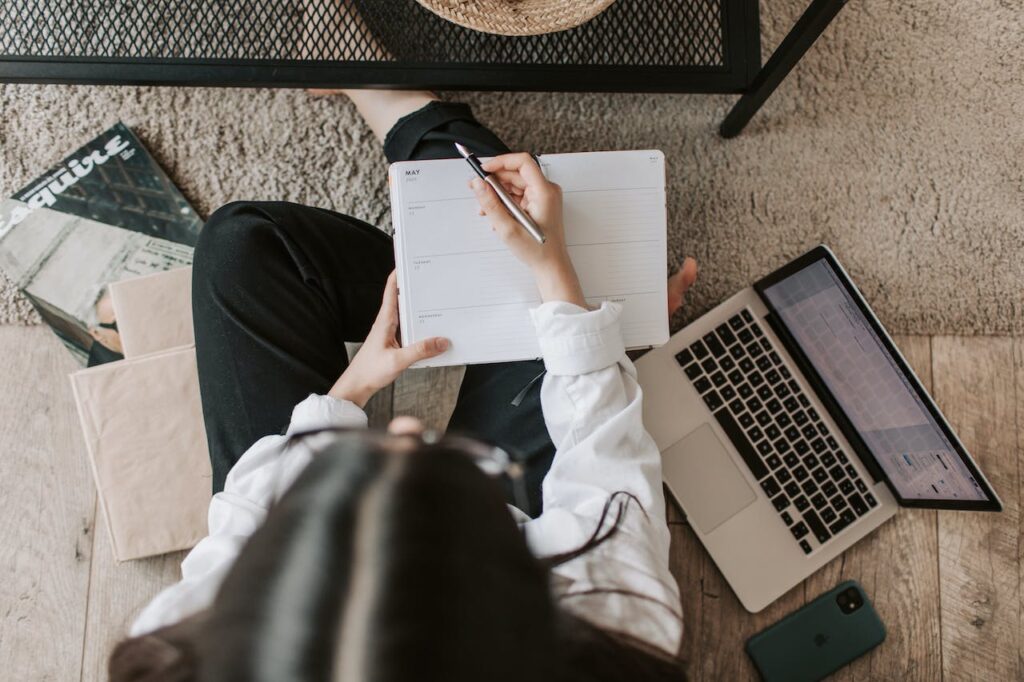 The Rise of AI Copywriting Tools
While most people might think that AI writing tools are a fairly recent invention they've existed since the 1980s. The spell checkers used by PCs are the first of its kind and it has since developed into the tools we know today. 
There are dozens of AI copywriting tools but today we'll focus on only one – ChatGPT. Think of it as having a writing assistant available 24/7, ready to turn your thoughts into compelling copy.
You can opt to use ChatGPT 3.5 which is free or ChatGPT 4.0 which has a monthly subscription cost of $20. With both versions, you can input prompts and they will generate your content in a matter of seconds.
Benefits of Using AI for Copywriting
Time Efficiency: In the blink of an eye, AI can whip up content faster than you can say "marketing magic." Perfect for busy entrepreneurs like yourself. You can get sales pages, social media posts and emails drafted in a few minutes and be on your way.
Cost Savings: Hiring a copywriter can be pricey and with AI, you get pretty good content without burning a hole in your pocket. And while I do see the irony of a copywriter recommending AI as a cost-saving tool, the truth is that most copywriters know that start-ups launch on a shoestring budget that might not allow them to outsource many of their services… until they're able to, software such as AI will help them market their business and get to a stage where hiring a copywriting is barely a drop in the bucket
User-Friendly Interface: No need for a crash course in rocket science. AI tools are designed to be user-friendly – just type away, and let the magic happen. The most intense aspect of it is learning how to generate prompts that get you the best content and then editing it to better suit your audience.
Practical Tips for Effective AI-Powered Copywriting
Okay, let's get practical – simply dumping words as a prompt won't get you good or even great results. There's an art to getting quality content from any AI tool you use. The first step is to brush up on the basics of copywriting so you have a solid foundation to build on.
Copywriting is like a secret language that speaks directly to your customers. It's about connection and persuasion. But first, you need to plan your copy so it can be effective. During this step, you will need to identify the
Who – your target audience (men, women, hobbyists, experts, teens, moms)
What – the message/focus of the message (product push, testimonial)
Why – the purpose of the message (drive sales, inform, boost engagement)
When – when will it be shared (time-sensitive, seasonal, evergreen)
Where – where will it be shared (YouTube, Spotify, email, Facebook)
How – the format it will be in (video, audio, text)
Once you're able to answer these questions you'll have a better idea of how to create prompts. And if you understand your audience you can better tweak the AI-generated content to fit your brand voice. See how it all goes hand in hand? It's essentially editing someone's rough copy to create a message that feels uniquely 'you.'
Still, need a hand with adding a personal touch to your AI-generated content? Grab this free guide on how to humanise AI copy. 
Cheers to your writing adventure, small business rockstar! 🌟