With the year quickly coming to an end, you might be feeling a bit burnt out. You're ready to wrap things up and enjoy the festivities of the season, maybe you have a vacation planned or you're looking forward to spending quality time with family… 
The last thing you want to be doing is crunching away at keys, brainstorming new ideas, and trying to find ways to keep your audience engaged while you're off for the holidays.
It's ok to feel like you've run out of content ideas and it's okay to feel creatively blocked. After all, you can only say so much about your product or service and you've been doing that every day this year already.
No worries – I got you! Before you start yanking your hair out, here are some tips to help you come up with ideas this month (and beyond!) so you can enjoy the reason for the season.
Also… I've left you a gift on this page 😉
But first – here are eight content-generating ideas to get you started!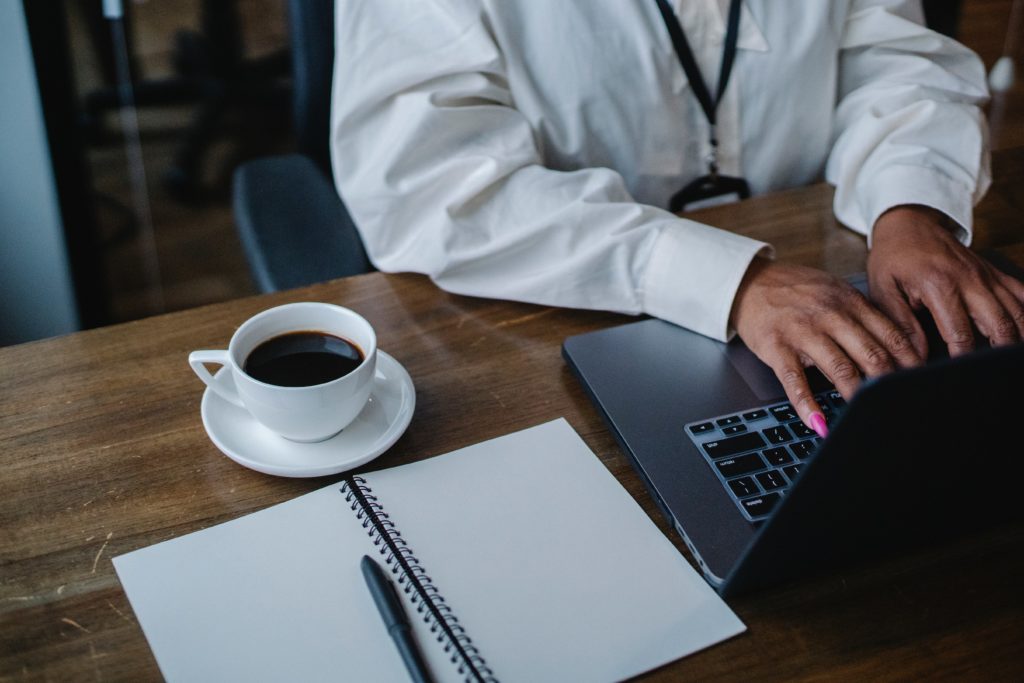 Take a Look at Your Analytics
What topics have been most popular with your audience? Write about those topics again, or take a different angle on them. For example, if a lot of people are interested in a specific product, write a blog post about that product. If you notice that people are searching for specific information, write a post about that topic too.
Ask Your Audience
Who better to help you come up with ideas than the people who consume your content? Use social media polls, ask them in an email, or just have conversations with them. An added benefit is that they'll be more interested in the content after you've produced it because they had a hand in it.
Get Ideas from Other Creators
Like me! Remember that gift I told you about? Here it is! You can download 24 content ideas to keep your blog, podcast, newsletter, or social media pages thriving throughout December right now! And you can check out what other creators in your industry are sharing these days to get inspiration.
Look at What's Trending
Check out what's trending on social media and in the news and find a way to add your voice to it. Do a Google search for trending topics, check out what's hot on social media, or listen in on what your audience is talking about. A caveat: Only use those topics that relate directly to your audience or that you can put your own spin on. The last thing you want is to be inauthentic and confuse your target!
Write an Industry Roundup
Want a more long-term fix? Every week or so, search for news stories related to your industry. Then, write a post that rounds up those stories and offers your own commentary. For example, if you're a health coach, you can talk about recent findings in the health industry.
Show Behind-the-Scenes Content
People love seeing the behind-the-scenes of businesses. It helps with creating a connection to show them what's happening behind the curtain. Your audience wants to know what you're up to, how you do what you do and just get a general sense of who you (and your business) are. Show them what goes into making your product or service, or give them a peek into a day in your life. You can make this a recurring content theme and do a BTS monthly or quarterly. Just switch up the focus or the format you present it in.
Create a Resource List
This is a great way to show your expertise on a topic and provide value to your audience. A resource list can be anything from a list of blog post topics to a roundup of the best tools for a certain task that you share on social media. There are so many tools out there that you can review, giving you a consistent stream of content to create.
Do a Live Q&A Session or Webinar
This is another great way to engage with your audience and give them valuable information. You can also use this opportunity to get input on the content they want you to explore. Share the plans you have for the next few months with them or ask them what burning questions they have. Provide answers and solutions on the call and remind them to check out your blog, podcast, or social media page for more tips/solutions.
Generating new content ideas doesn't have to be complicated. You can quickly develop tons of new ideas with a bit of creativity and planning. Focus on your audience and create valuable, engaging, and actionable content for them.
Remember to grab your list of content ideas for December so you can keep your audience engaged!